Hire a modern architect to design your next home.
Architecture has come a long way in recent decades, especially where home design is concerned. Modern homes today feature large, open spaces that promote togetherness and allow you to entertain, relax with family, cook, and more all within one area. If you want to design a modern home that features open spaces or other features for your family, you want to work with a modern architect who is familiar with current design and architectural trends.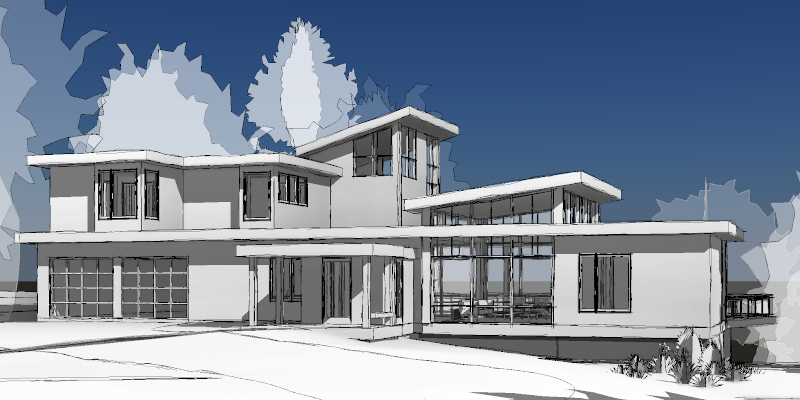 This is why you should work with Paul B. Clark, Architect to design your next home. He is a modern architect based in the Concord, New Hampshire area who is familiar with modern design trends and the latest in modern architecture. He can provide a home design based on your preferences and ideas, and then work with your builder to make these plans come to life.
As a modern architect, Paul B. Clark also emphasizes biophilic and sustainable design. When possible, Paul uses natural, sustainable elements in his designs and incorporates features that allow for a cohesive feeling with nature. These focuses allow Paul to create stunning homes that people are naturally drawn to because of their incorporation of natural, sustainable elements.
Working with a modern architect can allow you to design and build the home you have always dreamed of and wanted. To set up a consultation or to learn more about Paul B. Clark's approach to home design, contact his office today.
---
Paul B. Clark, Architect, is a modern architect who serves clients throughout New Hampshire, including Dublin, Harrisville, Keene, Jaffrey, Milford, Concord, Peterborough, New Castle, Hancock, Manchester, Hampton, Hampton Falls, and Cheshire County, New Hampshire, as well as Boston, Milford, and Worchester, Massachusetts.